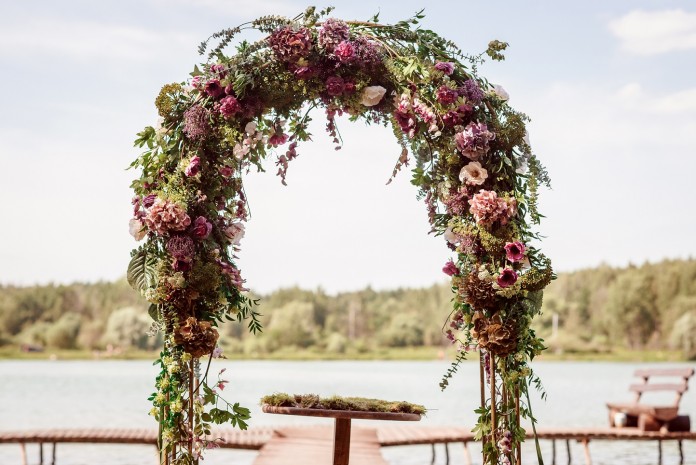 More than the aisle and the accent of the wedding venue, the wedding arches design is of paramount importance. It's because under the wedding arch is where the momentous part of the wedding will happen. It is where you will exchange your vows as you put on each other's finger your wedding rings, where you will be pronounced as husband and wife, and where you will have your first kiss as husband and wife.
If you are the classic type, a simple but elegant design where there are fabrics perfectly draped on the arch and delicate, subtle flowers like roses, carnations, and hydrangeas accentuate the design, would definitely suit you.
If you want to be a bit playful, driftwood with vines and vibrantly blooming flowers like sunflowers, tulips, and poppies can work. If you are into vintage themes, maybe some little twists like a mini chandelier at the center and cute, wooden fixtures with candles on the side can be put.
Below are some pictures from which you can get great ideas for your wedding arch.