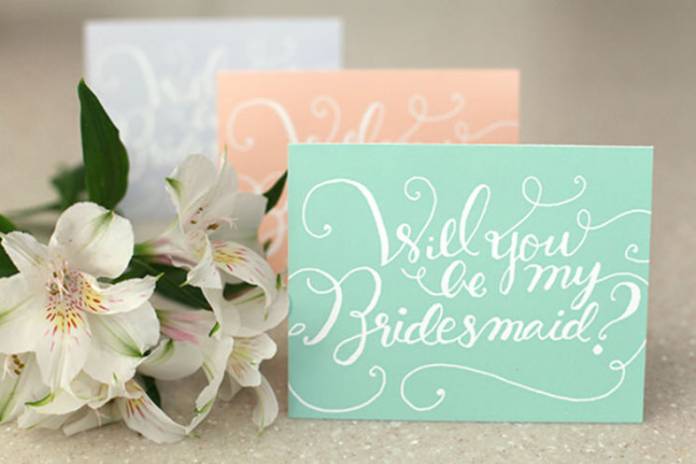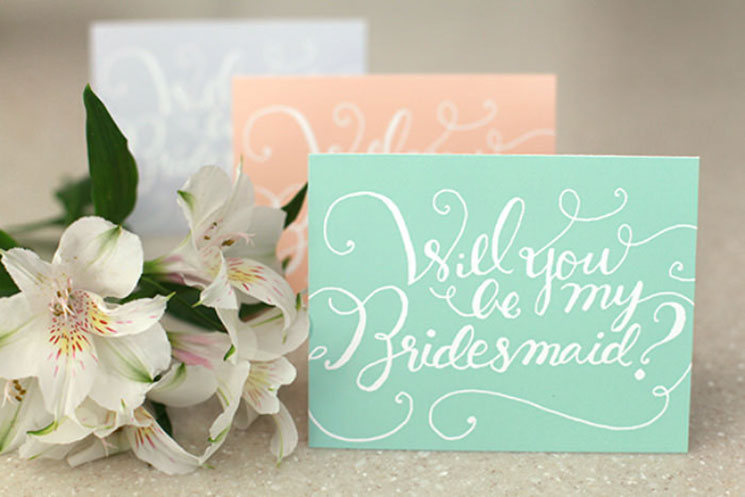 He popped the question and you accepted. Now it's your turn to pop the question to friends and family that you want to be part of your bridal party. While it is okay to simply ask them in person or through a simple phone call, it is worth remembering that your bridesmaids will spend tons of their precious time helping you during the planning process and on your big day. You can show them how special they are from the start by popping the question in a unique, thoughtful way. We've rounded some ideas that are not only creative but also guarantee memories that will be cherished forever.
Pretty Be My Bridesmaid Cards
A beautifully designed card is a simple and special way to ask your besties to be your bridesmaids. Be My Bridesmaid cards are available in many different designs and colours. You can even choose a colour that matches your wedding's colour scheme. Inside the card, write something special that is straight from the heart. Whether posted or hand delivered, this sentimental keepsake will make your girls feel important and moved to accept your invitation.
Foldout cards
Foldout cards are perfect if you are looking to add some humour to your invitation. The cheeky phrases on their covers, such as "Kill me now" and "You are Awful", that fold out to say something totally different will make your bridesmaids have a good laugh.
Customised wine labels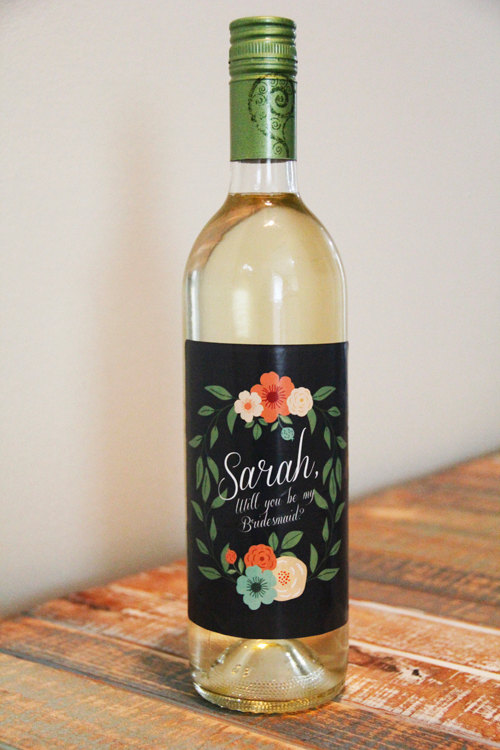 If your typical girls night out involves chatting over glasses of wine with your pals, personalised wine bottles labels are for you. Offer each bridesmaid a bottle of wine with a personalised label on them that includes a picture of both of you together and a cute message.
Personalised gift boxes
Personalised gift boxes give you the freedom to fill them with anything you'd like. Unique stationery, beauty treats, mini bottles of alcohol and tasty treats like chocolate and cupcakes are a few of the items you can include. You can choose to use items that have been customised to the colour scheme of your wedding. Make the boxes more personal by including meaningful friendship mementoes like photos and a handwritten note.
Get Together
You can throw a small get together where you treat your girls to a special meal before popping the question. You can ask the important question by word of mouth or other creative ways. For instance, you can serve them tea in special mugs that have the big question on them. These will make perfect keepsakes. You can spell out the question with sweet goodies like cookies, cupcakes and macaroons. You can also engage your bridesmaids-to-be in a fun activity such as popping balloons containing typed or handwritten notes with the question of the moment. They will love your surprising but cute gesture.
Paper dolls
Want to be playful and girly? Try asking the question using paper dolls. Creating personal paper dolls is an easy DIY project. Try personalising the dolls with the name and exact hair colour of each bridesmaid. Your girls will appreciate the effort you put into the sweet gesture.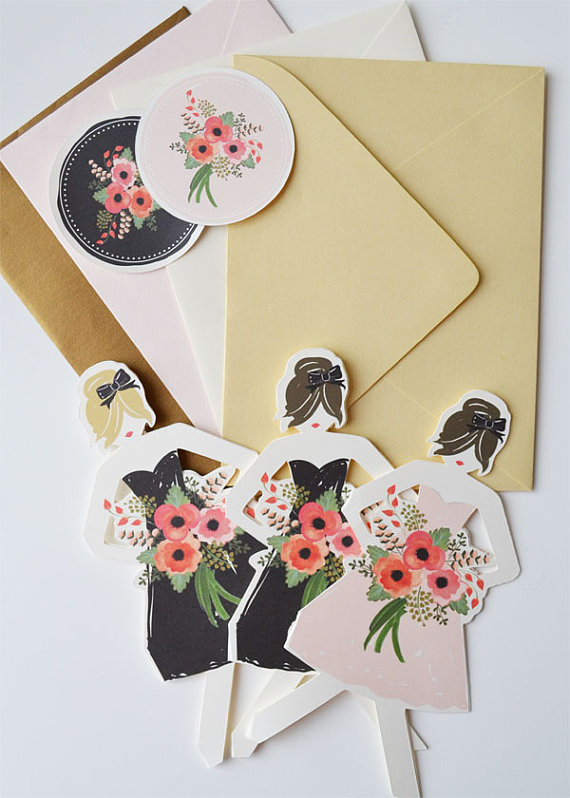 Handkerchiefs
If you want something unique that your bridesmaids will find useful and keep years after your wedding, try handmade handkerchiefs. Apart from the question, you can personalise them with the bridesmaids' names, date of your wedding and a special message. Ensure your vendor uses high-quality ink so that the writings don't get washed away easily.
Survival kits
Tell your bridesmaids how you can't survive without them on this very important day of your life by making them a survival kit box. Fill the boxes with necessities like a compact mirror, lipstick, nail polish, lotion, perfume, tissues, sewing kit, bandages, painkillers and emergency breath mints. Don't forget to write the proposal on the kit.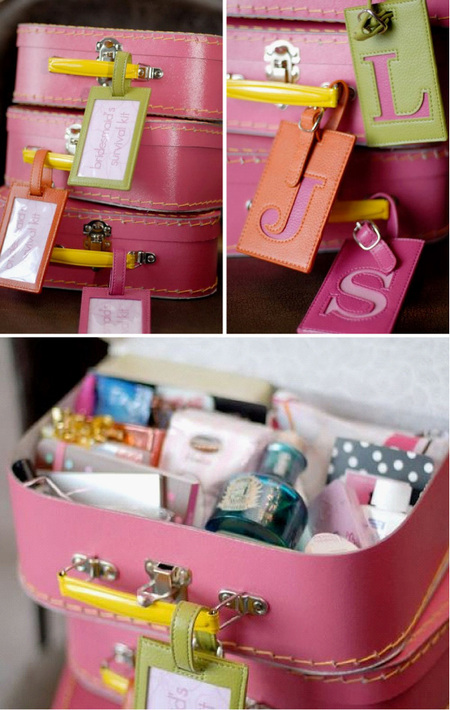 Jewellery
A woman can never have too much jewellery. A ring, necklace or custom bracelet is a great way to incorporate your ladies into your big day. This gives them something sentimental to wear on your wedding. Give each jewellery gift a special touch by adding names or initials to it.
Proposing to your girlfriends gives you an opportunity to express your creativity. Whatever option you go for from the ones listed above, your girls will be thrilled by how you went out of the ordinary and will find it hard to say no.