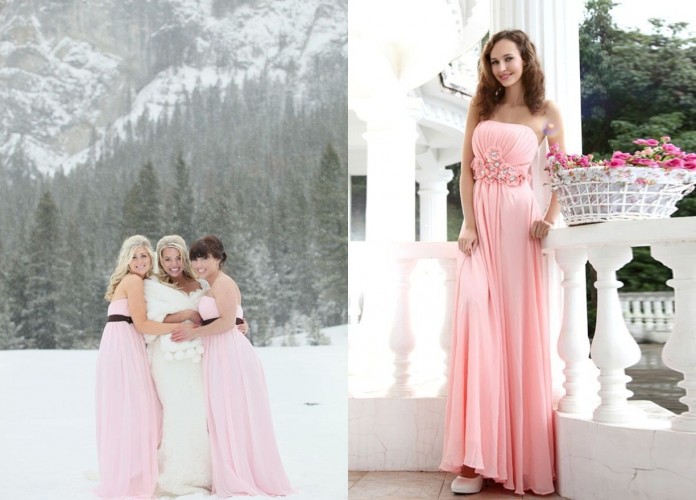 Today's inspiration is a pink theme for your wedding colour palette. Pink is generally associated with delicacy, femininity and romance and if you've chosen this colour for your big day, we must say- it's a great (and very popular) choice! If you are still deciding, hopefully this post will send some inspiration your way! We've put together few samples to give you an idea of what works well based on season and colour combination.
A perfect palette for this colour would be a match of sweet pink, white and glittery gold. This combination is great for a Winter wedding. Depending on the season however, some colours to mix and match with your pink staple would be:
Spring: turquoise, yellow, purple
Autumn: orange, brown, rustic, burgundy, dark green
Summer: palest pastels of pinks, blues and yellows
In some cases the boys may be wincing rather than winking, as pink is a very girly colour and some grooms may not be a fan. If your heart is set on pink why not choose these images of soft pink and peachy hues, they are so romantic for any wedding theme. Perhaps pair them with brown or black for a more masculine feel.
Photo Credits: