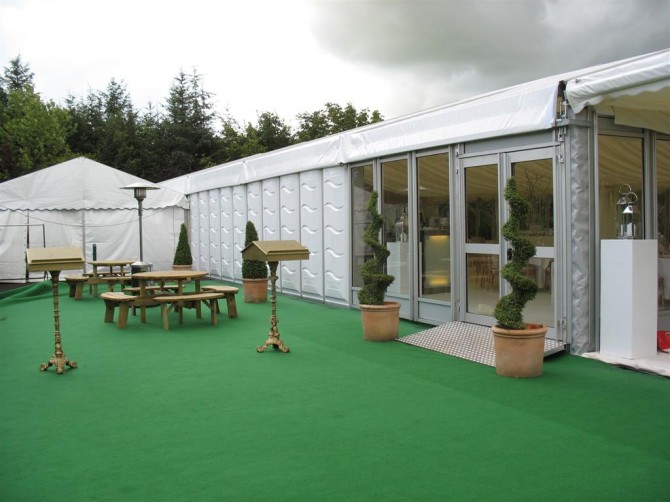 Picking a venue is paramount to a great day out. There are so many beautiful places to have your wedding its easy to get carried away. Do you have it in the romantic castle down the country? In a city restaurant where everyone can have access? Is your favourite holiday destination aboard? Or do you just have it in your own back garden? The choices are endless but there are many things to take into account before you plan your wedding. We've listed a few pros and cons to each.
Marquee / Home wedding
It sounds wonderful- having your friends and loved ones gathered in your back garden in the sunshine enjoying canapés and drinks. You can get caterers in and get your wine yourself so you don't have to pay corkage. It's more personal than a hotel or a castle and certainly more unique. As well as that you are allowed more freedom. If you invite the neighbours you can party all night long with music and drinks flowing. You can do different deals to get cheap marquees and recruit friends to help you decorate it. On the con side it can be pricier with lots of hidden costs. Also what if the weather isn't great? Will there be enough room for people to roam around. You may find yourself working much harder than you thought too. Event management for 100 people or more can be very stressful and leave you exhausted on your big day.
Hotel wedding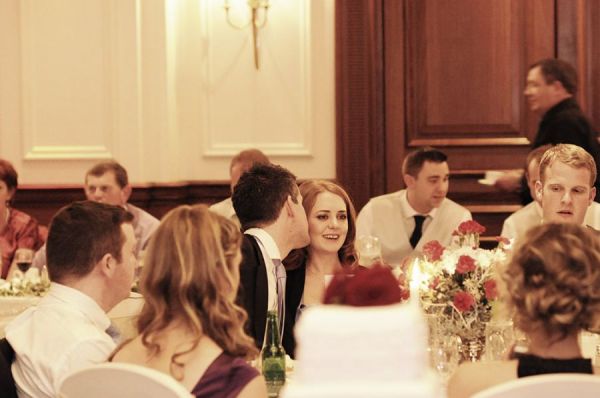 Photo Credit: Creative Wedding Photography
It's the most obvious of all wedding venues and the easiest. In most cases the hotel will event-coordinate for you. Everything will be looked after and all the facilities are there. They already have a PA system, a stage and staff who will serve the meal and prepare everything. You can avail of a wedding package, which also makes budgeting much easier. Guests have somewhere to stay after a night's revelling and if you know the hotel and have heard good reports then you shouldn't be in for any last minute glitches. On the downside you may not be the only wedding at the venue taking place. You may also find that there is not much flexibility in changing the wine list or the décor. Hotels can also be quite bland and your wedding may not stand out the way you would like it to…pending on the hotel of course.
Creating your own venue
Whether it's a beach, a pub or a favourite spot where you met or something quirky- more and more people are choosing to custom-make their own venue. Where it's a great idea and certainly different its important to factor in such things as toilets, accessibility to accommodation and parking, food delivery and also how difficult it will be to get a band, DJ, guest etc. Also weather needs to be factored in. Where a beach in the Aran Islands may sound wonderful on a beautiful sunny day, it could be an altogether different experience if rain, win and cold get in the way. Limited transport and facilities could hamper the experience.