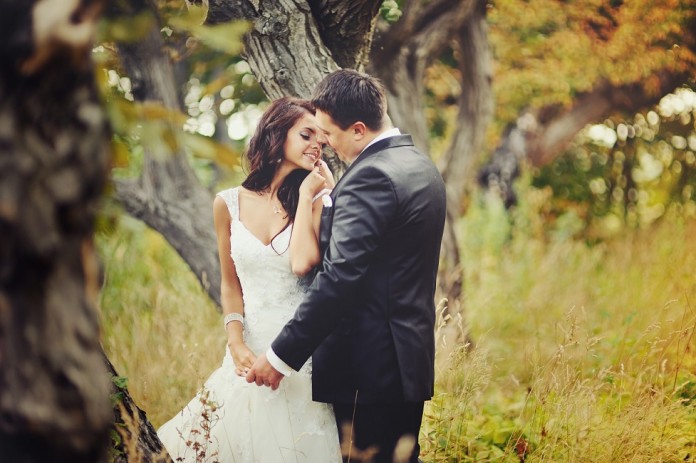 Weddings can be exceedingly expensive. Many couples take loans to pay for their dream wedding. Do you have to do the same? Definitely not! You don't have to spend an arm and a leg on your wedding. You still have a whole lot more to plan for after the big day.
Saving money on your wedding can get you closer to owning that dream home, dream car or any other thing you'll need in the future. Here are our top 10 ways to save money on your wedding.
1. Prioritize
The first way to save money on your wedding is by deciding on your priorities. Talk to your partner and come up with a list of your top five priorities. If music means the world to you, securing your favourite band or DJ could be a priority. If you are all about style, you'd want to get that perfect designer dress or décor more than anything else. Get that down to help you know the most important things to spend money on and the areas you can scrimp on.
2. Do It Yourself
Doing it yourself not only saves you money but also helps you give your wedding a personal touch. Look for one or more areas of your wedding that you can DIY. For example, you can decide to make your own flower arrangements, favours, wedding invitations or even cake. Ask some friends and family to lend a hand in some DIY projects.
3. Schedule Your Wedding Wisely
If you are ready to be flexible with your date, you'll save a significant sum of money. Most weddings take place in the months of June, July and August. Everything costs more during these times. Additionally, there are many other events like graduations and debutante balls. All of them are competing for transportation, floral services, venues and other wedding-related services. Most venues and vendors offer great deals during off-season dates and midweek days. Schedule your wedding for an off-season time like November, early December or February and on a weekday to enjoy reduced prices.
4. Ceremony and Reception at Same Venue
You can cut down on transport and decoration costs by holding your ceremony and reception at the same venue. You can also save on catering costs by having your ceremony later in the day. That way, you'll only need to feed your guests once, during the evening reception.
5. Cut Down the Guest List
Reducing your guest list can have a significant impact on your catering bill. Go over your list a few times with your partner and eliminate some names until you get to an easily manageable number of guests. You don't have to invite distant cousins you've never met, friends you haven't seen in years and co-workers you have no relationship with outside of work. To kill the guilt, you can invite them to a get-together after your big day.
6. Email Invitations
You can save on stationery and postage costs by emailing out invitations. There are many colourful printable designs that you can choose from online. The guests can RSVP via return email. You can also create a special webpage to track and manage RSVPs.
7. Pick One In-Season Flower
Flowers add beauty and elegance to your ceremony. The more types of flowers you pick, the more expensive they'll cost. Flowers can be five times cheaper during their in-season than their off-season. You can save a substantial amount of money by sticking with a single type of flower that is in-season.
8. Don't Be Afraid to Borrow
Do you want to save on shoes and accessories? Incorporate borrowed items into your bridal look. Some friends and relatives have shoes, jewellery, veils and headpieces that still look new and stand out. Vintage jewellery and accessories belonging to your parents and grandparents give you an excellent way to save and also ensure your look is totally unique.
9. Look for Discount Wedding Dresses
New wedding dresses usually come with hefty price tags. You can get yourself a bargain at sample sales. You can get a sample designer dress and enjoy savings of 20-70%. The high street is also an excellent place to make great savings. Another way to save on your dress is by shopping online. Websites offer lower prices than actual stores due to lower overhead expenses. You should know your accurate measurements before buying a dress online. You can also rent a gown at a much lower price than what you would have paid for a brand new one.
10. Order a Small Cake or Fake a Large One
There are many wonderful money-saving tips with regards to your wedding cake. Order a small single tiered cake for the cake cutting ceremony. Have a larger regular sheet cake on hand to serve your guests. On the contrary, if you want a large cake but don't want to go over your budget, you can ask your bakery to include some fake layers in between the real layers of the cake. They create the same visual effect as a large tiered cake while saving you money.
You can have your dream wedding and still stay in budget. The key is to trim small expenses in different areas of your wedding. These little savings do add up to one huge saving.