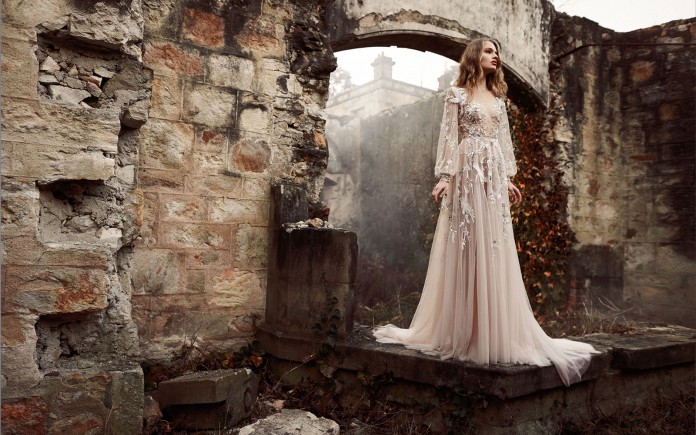 The nightingale-inspired Paolo Sebastian Spring/ Summer 2015-2016 Collection enchants all who see it just as a nightingale's serenade enchants all who hear it. The designer has outdone himself with this collection that fuses vintage and modern, dramatic charm. The gowns are the quintessence of uniqueness, whimsy and femininity. They feature layers of tulle, ornate embroideries, metallic fringing and beaded feather embellishments.
Young designer Paul Vasileff sketched all the embroideries himself. Having featured at the London Fashion Week and Sydney's Fashion Pallette, the beauty and classic elegance of his freshest creations come as no surprise. Each dress introduces new facets and brings the nightingale vision to life. Have a look at the wondrous pieces of art below.
At just twenty five years old, Vasileff's achievements include featuring at London Fashion Week 2010 and graduating from Milan's Europeo Istituto di Design. A ground-breaking show at Sydney's 2012 Fashion Palette launched the label into the international sphere.

A firm favourite on both the runway and red carpet, Paolo Sebastian specialises in custom-made couture tailored to accentuate the beauty of the individual.
Paolo Sebastian is based in Adelaide, Australia.