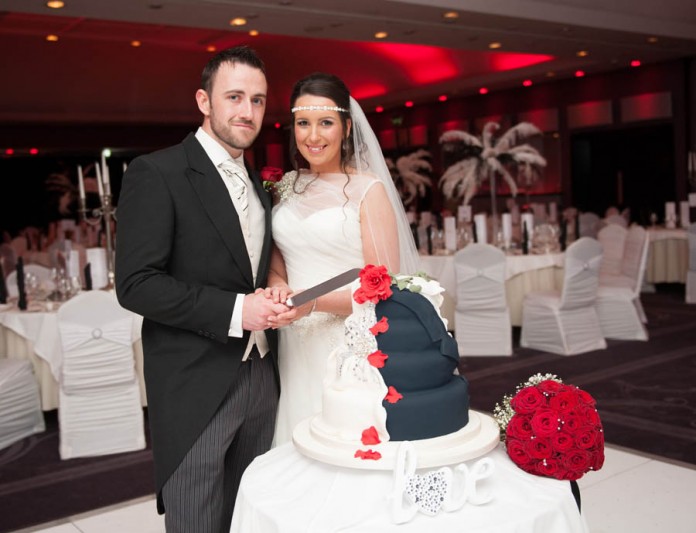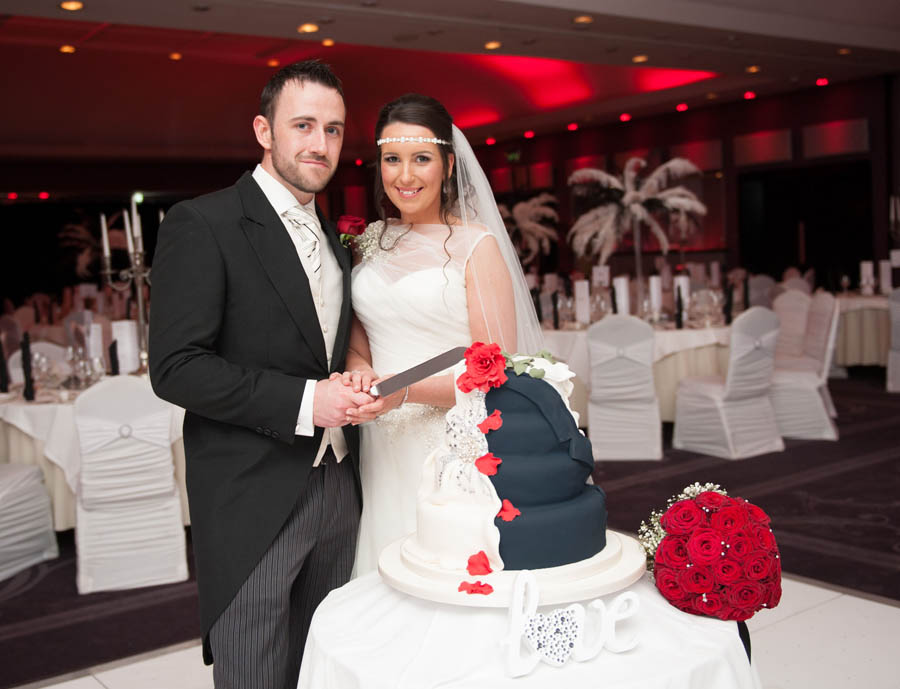 Jonathan and I are together 13 years now, having met and fell in love when we were still in school. We have two beautiful children Abigail 10, and Nathan 6. We wanted to get married for so long, and we wanted to make it as memorable experience so we saved and saved whilst planning the day of our dreams. I have always thought outside the box and racked my brain for something we could do for our wedding that would 'wow' our guests.
After deciding on the Maryborough House for our wedding I then got thinking if it was possible to hold a ceremony outdoors. Seen as the grounds are so beautiful. I got to Googling and although the outdoor ceremony was not legally passed yet, there were no laws against it either. I booked a minister, Miriam Fitzgerald, with the Spiritual Union of Ireland and she talked us through the choices of ceremonies. I did not realize how personal the ceremony would be, as Jonathan and I were talking to Miriam, she was taking notes on her impression of us as a couple. She personalized the whole ceremony around that.
I booked Cork Weddings and Events for flowers and decor. Iris loved the challenge of creating something different and this was her first out door wedding, she explained how she would create an aisle in the gardens and use flower arrangements and arch to compliment the surroundings. My mind was instantly put at ease knowing we were on the same page and visualizing the same thing 🙂
Annmaria was our wedding consultant with the Maryborough. She was equally as excited about the hotel's first outdoor wedding. She reminded me that we are in fact in Ireland and the weather us a huge factor. Annamaria assured me that we would have a back up ceremony space ready should the weather not be on our side, we had meetings and lunches in the build up to the big day and I was really confident that she had everything under control, from the ceremony space to the drinks reception and choice of food for our guests.
Months went on as Jonathan and I were booking cars, music, suits, hair makeup etc. We decided not to tell our guests about the outdoor ceremony as it wasn't certain due to unpredictable weather.
When our day came around 29th of May 2014, we were truly blessed! It was 20°c and no sign of any rain. Jonathan was nervous that we would be mid ceremony and it start lashing but somehow I wasn't thinking like that, I was very positive and felt a sense of all is going to plan 🙂 Jonathan said when he saw our guests arrive and they were escorted out to the gardens, each and everyone of them had a look if awe and surprise on their faces!
Our ceremony was unique and personal with a teary reading from my brother which left a lot of our guests in tears to a beautiful sansands ceremony to include our children and symbolize the union of our family. The singing was by Gemini, who were breath taking!
After the ceremony, our guests simply had to walk a few steps to the dome marquee for the drinks reception, The lounge man set the tone and atmosphere with his swing/Bublé style and waiters served canopes and prosecco. We had our photographs, done by Klickapic Cork, all outdoors. It was nice to see our guests enjoying themselves whilst we were photographed 🙂
After the drinks reception our guests were called to the Sherrard Suite for the meal, after everyone was seated, Jonathan and I made our entrance to a very apt song 'Happy' by Pharrel Williams. I think we floated in to the room instead of walking!
Everyone loved the food, there was full and plenty and the wine was flowing. The atmosphere was electric! I remember saying to Jonathan whilst we were at the top table " this is amazing, look at all our friends and family enjoying themselves". Jonathan told me of his relief that it didn't rain for the ceremony! He was more nervous about that than me being late it think! 🙂
Gemini set up again for the evening entertainment, the dance-floor was never empty from start to finish. They really know how to please a crowd! I don't know where we got the energy from but we managed to continue to festivities right through until 6am! The staff at the Maryborough were still poring champagne and treating us like royalty 🙂 It really was an amazing unforgettable day and the feedback and comments from our guests were overwhelming.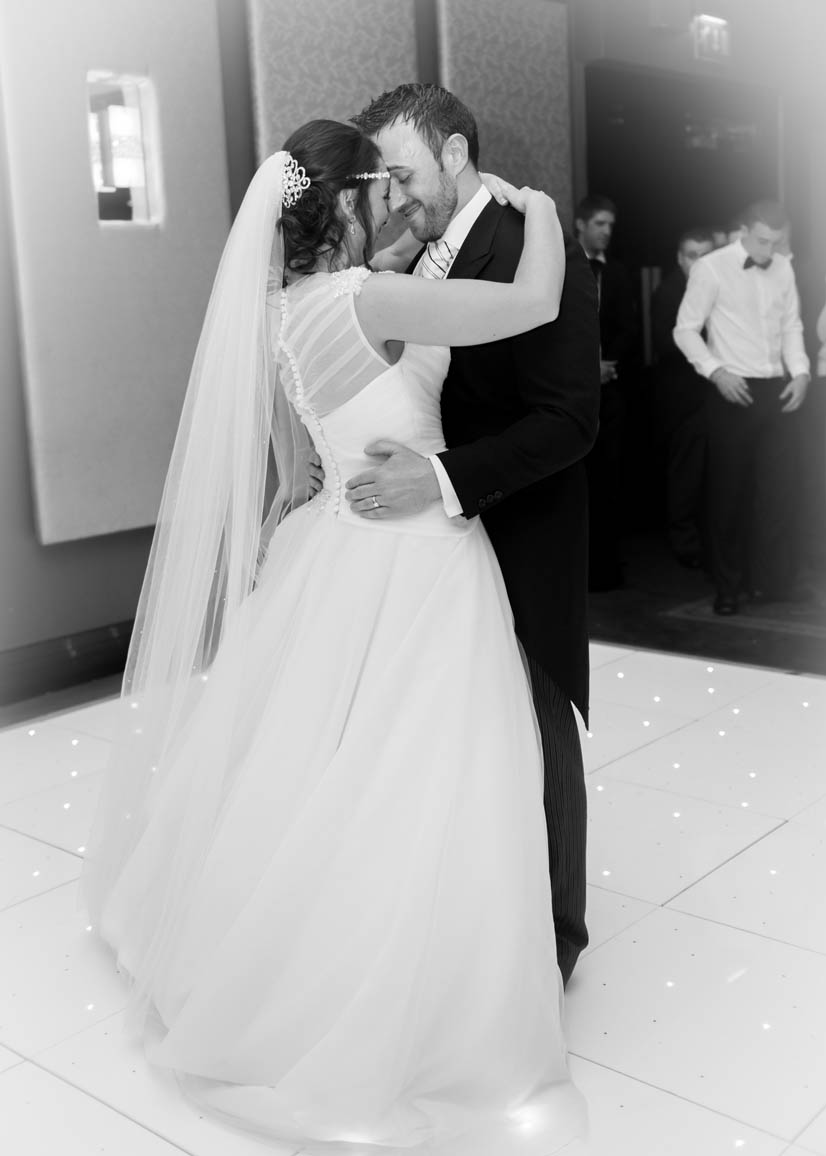 I hope you have enjoyed our little outdoor fairytale. Wish we could do it all over again, we wouldn't change a thing! 🙂