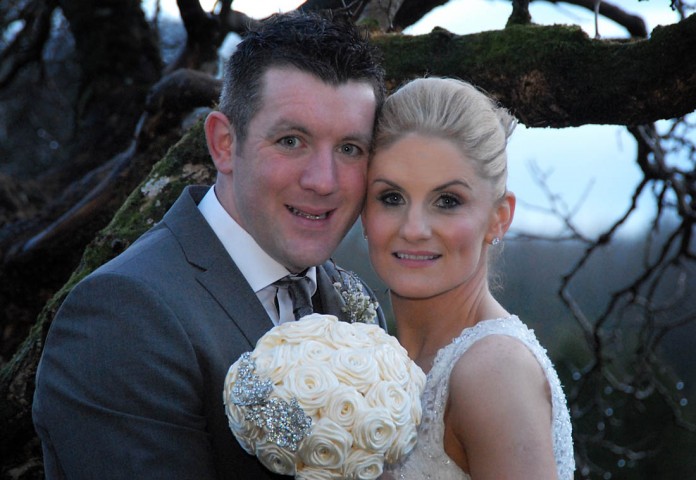 So our story started with "mammy will you marry our daddy". 22nd December 2011, all snuggled up on the couch with our 11 month old baby Luke, when our older boy Ben walks in and asks the question, to which I started laughing and said ah I will do someday Ben. He then said "but look we went shopping and even bought you a ring", he put his hand into his pocket and pulled out a jewellery box, opened it up and there sparkling up at me wast the most beautiful ring. Then Darragh walks in and says "so mammy will you marry me?". Well poor Luke nearly got thrown into the air ! It was the most perfect proposal, for our 2 boys to be so involved just makes it so memorable and special.
We were quick on deciding that we would love a new years day wedding, what a way to start the new year!! (and an anniversary he couldn't possible forget). We were lucky our chosen venue Breaffy House Hotel was available on our date 1-1-2014, so we booked it quickly! I also bought my dress local from Elegant Touch bridal. Our church was a 1pm service, I was walked down the aisle to the beautiful singing of "I cant help falling in love with you" by my dad and my little man Luke. Ben had gone ahead with the flower girls holding a sign saying "Daddy here comes your bride" needless to say that started the tears, Ben also done the first prayer of the faithful for us, very cute as he was only 3 and a half. Upon arrival guests were greeted with canapés and wowed by a beautiful ice sculpture we had made that would serve the champagne.
I had some personalised cupcakes made for each kid, and they loved them. A good friend of ours offered her services of draping the room for us, to give the room the "winter wonderland effect". The room looked beyond amazing, our guests were in awe upon entering it. Each table was decorated with crystal globes, beautiful baby breath and white rose displays and candles! It really was breathtaking! We had an amazing 5 course meal. I had a childminder organised to take the kids (there was 10 small kids at it) of to the playroom for some fun games for the Speeches, but not before they helped themselves to the sweet table i had made up !
We had a comedian organised for after the meal as a surprise, he was brilliant and really gave everyone a lift after the meal. Our first dance was the 4 of us dancing to "The Lumineers Hey ho" it was Bens favourite song so we happily choose that! The day was nothing short of perfect and my face was sore from smiling! It really meant so much for our kids to have being such big part of our amazing day.