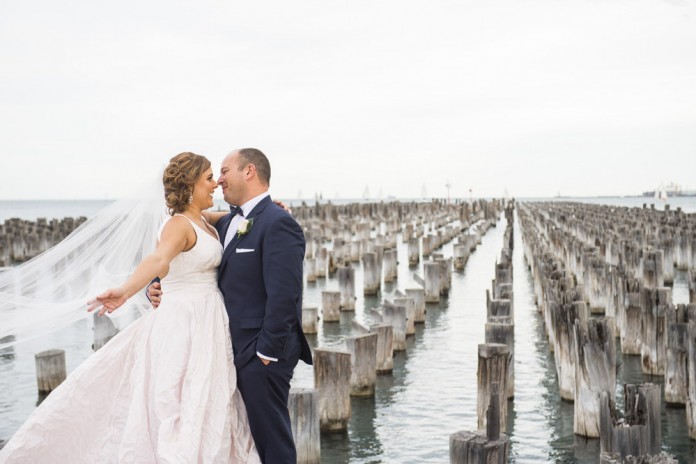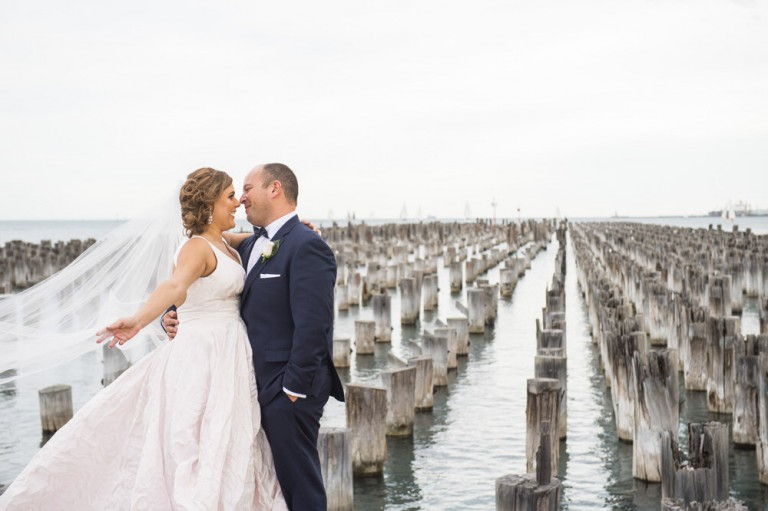 The Details
How did you and your partner meet? 
Through long term friends. Johnny's friend and my girlfriend whom are married introduced us at a birthday night out. Johnny and I caught up after and hit it off.
How did he propose?
Our very first date he took me to Meat and Wine Co. in Southbank.
Leading up to the night he proposed, every time we went out he'd complain about his meal and say next time we are going Meat and Wine Co. So, when he said we are going there I didn't put much thought into it. It was a Friday night and I met Johnny there, it had rained all day, I had my hair in pigtails as I got drenched and literally looked like a drowned rat. I had no idea, after we ate he asked if I wanted dessert, I said no and he said read the menu we'll share. So, I said okay, thinking he never shares! As I opened the menu he had written "Will you marry me?" on the inside! I went silent for a while in shock. I know it sounds sillybut I'm never lost for words.
Then on top off the surprise he flew us to Queensland for a long weekend very romantic! He had it all planned perfectly! I had no idea!
How did you choose your wedding gown?
I've known Elide from Bonita a life time and she always said when I get married she's making me my dress.
I tried on her whole store and didn't feel right in anything. Then she picked the Valentina Gown and it was perfect!
What was your favorite moment from the day?
I would have to say, Johnny organised our first dance, he didn't tell me what song he chose. He wanted the dry ice and fireworks to complete it.
I hadn't cried the whole day and as we began dancing I realised the song "beautiful in my eyes by Joshua Kadison" I literally teared up. It was so beautiful. He nailed it!
Any DIY décor elements?
We are going for a rose gold romantic style to decorate tables, I purchased rose gold tea lights from Luxury Candle Supply. I also lined the bridal table with candles and tea lights. It was absolutely beautiful. Everyone complimented it. I had roses and greenery as the centerpieces with rose gold tea lights on black table clothes. It was just divine.
If you could do it all over again, what would you change?
Absolutely nothing. The day was perfect. The food was perfect. The DJ was the best! People have been calling me all week telling me how beautiful everything was.
Photographer: Icon Photography Melbourne https://iconphotos.com.au/
Wedding Invitations: B Wedding Invitations www.bweddinginvitations.com/
Dress: Bonita Couture www.bonitacouture.com/
Makeup: Hellena Make up and Lash and Beauti Co
Hair: Crew 33
Accessories: Wayne Cooper and Bonita Couture
Bridesmaids Dresses: Forever New
Grooms Suit: David Marcs – Moonee Ponds
Menu/ Place Cards: Adorn Invitations https://adorninvitations.co.uk
Cake: Eiffel Tower https://eiffeltower.com.au/
Flowers: Floral Event
Ceremony Venue:  St Monica's Moonee Ponds
Reception Venue:  The Sovereign http://sovereignreceptions.com.au/
DJ: Rinaldo Entertainment and Production
MC: Phillip Pantano