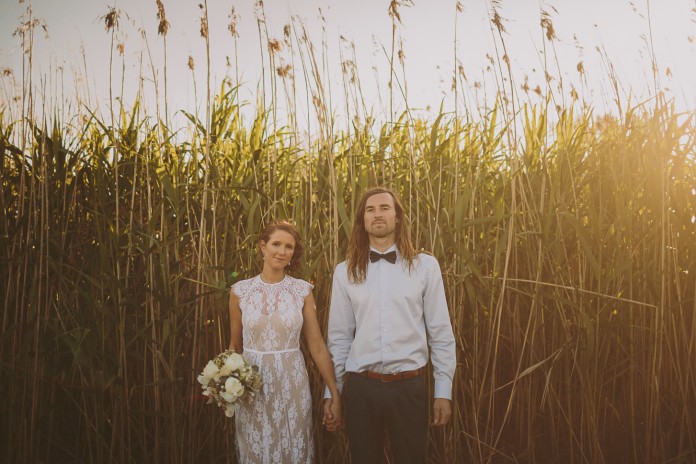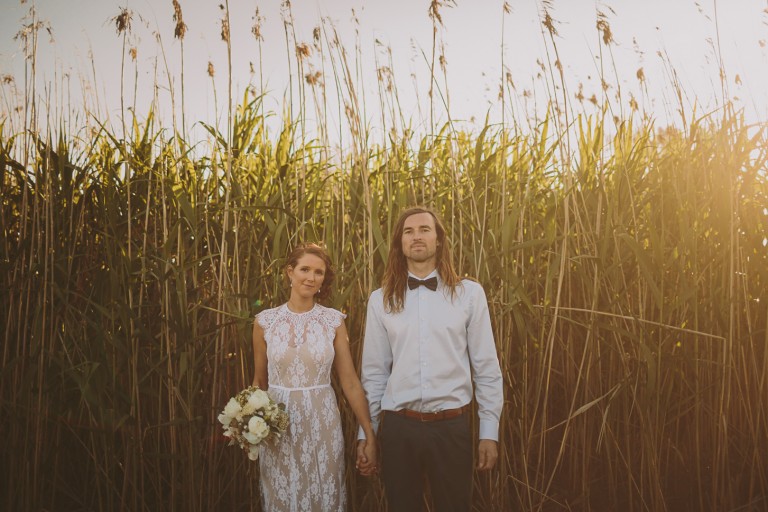 The Details
How did you and your partner meet?
We met on the dance floor of our local pub on Christmas Eve.
How did he propose?
Pat recreated our first date down to the car he was driving at the time. Funnily enough we had never been back to the same restaurant that we went to for our first date. He proposed on the pier where we had gone for a walk after our first date. You would think that I would have clued on to what was happening but it took me by complete surprise!
What's your most important piece of advice for creating and maintaining a strong relationship?
Communication, respect and having fun.
Tell us about your wedding gown and how you chose it:
I had already found a dress when I was on a trip in Queensland, but I wanted my mother in law and my bridesmaids to come to a dress fitting so I arranged one in Melbourne. When I came out of the change room wearing my dress everyone cried so I thought, I guess this is the one.
What sort of style did you envision for your wedding day (in terms of venue & décor + styling)?
Fairly relaxed kind of Boho I guess with LOTS of fairy lights.
What was your favorite moment from the day?
Locking eyes with Pat as I walked down the aisle.
Any DIY décor elements?
SO many. It was a team effort. My mother sewed so many white cones for our white paper decoration – it took nearly a year to make! My mother in law made the delicious take homes. My dad made the frames that held all our place cards. Quite a few other bits and pieces were created in some crafter-noon sessions with my bridesmaids. A lot has been re-used at other weddings since which is nice.
If you could do it all over again, what would you change?
Nothing
Any tips that you can give to future brides?
Have fun!
Anything else you'd like to add?
Darin is awesome 🙂
The Team
Dress: Rue De Seine
Makeup: Make Up With Me http://www.makeupwithme.com.au/
Hair: Make Up With Me
Shoes: Zu
Personalised Wedding Gift: Adorn Invitations https://www.adorninvitations.co.uk/
Accessories: Antique earrings from my mother
Bridesmaids Dresses: The skirts were hand made by a friend and the tops were from Kookai
Photographer: Darin Collison http://darincollisonphotography.com.au/
Menus & Place Cards: https://www.bweddinginvitations.com/
Food: Aussie Catering
Cake: Simply Cakes Melbourne http://www.simplycakes.com.au/
Flowers: Mordialloc Florist
Ceremony Venue: Chelsea Beach
Reception Venue: Chelsea Yacht Club http://www.chelseayachtclub.com.au