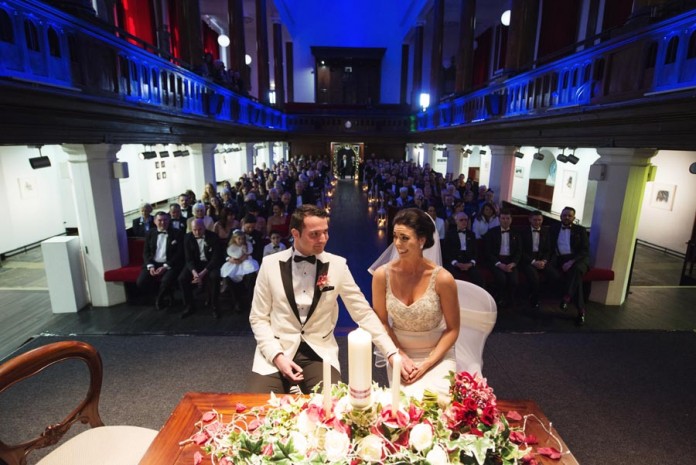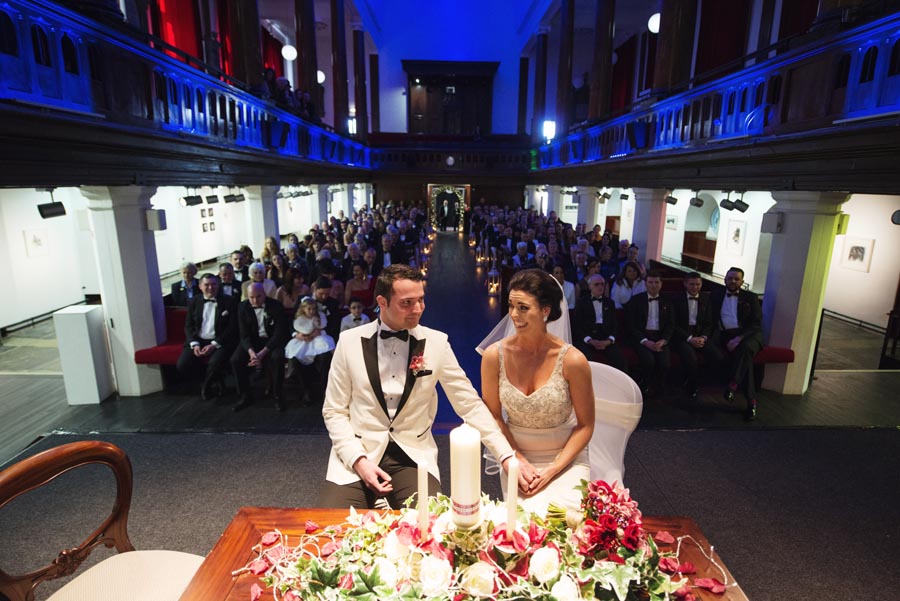 It all began three years ago when I met Patrick through our mutual friend in our local city pub. Patrick had planned to return to Australia for work but alas it was love at first sight and we were instantly smitten, his words not mine! Eighteen months later, after a whirlwind romance Patrick popped the question Christmas morning and thus we set upon planning our special day.
As we love the city we decided we wanted to have a big party with all the people that we love there. There would be a few traditional twists along the way, we opted for a civil marriage ceremony as it allowed us add a personal touch and I chose three of my males friends to be my bridesmaids (bridesmen)! The theme was Old Hollywood and as the weather would be cold we asked our guests would they wear black tie to add some extra old school glamour and fun. Although, the attire was formal but it was a relaxed affair and the effort and turnout was humbling. Keeping it Cork we used Cork suppliers and some creative friends got on board.
After fourteen months of excitement and planning, February 20th 2015 arrived. The ceremony was held in the Triskel Christchurch in the heart of the city, it is now a cultural and artistic centre managed by the Triskel Arts Centre and as we had coffee and movie dates there it was perfect and suited our personalities. Inside it was dark and atmospheric and as I entered the energy was electric. The groom was cool and calm and we hugged, I knew we were exactly where we were supposed to be. Our documentary photographer was unique and he captured some spontaneous moments, we wanted our photos to be natural and not posed so that they would tell the story of the day. We were lucky to have Karen Underwood sing throughout the ceremony and she belted out some serious soul.
After our ceremony we headed to where it had all began and had a quick drink and a few kisses, ahem, before continuing onto the old worldly Vienna Woods for a champagne/mulled wine/espresso martini reception. Dinner, dancing and a cheese cake literally made of cheese was on the menu and everyone rocked into the night. A fun photo booth was another little highlight of the evening. We had the best day and we were even more thrilled that our family and friends had a great day too.