Videos showcasing wedding cake disasters are hilarious and entertaining. But that's solely because they are other people's weddings. What if it was your wedding? Definitely, it wouldn't be funny at all.
Wedding cake disasters can reduce brides to tears and create painful memories. There are many factors that cause these disasters. The good news is that you can take care of these factors during the planning process. Read on to find out how you can do this and avoid any potential disasters
A Family Affair
Most probably, there is a family member that knows how to bake. He or she may offer to make your wedding cake for you. Depending on how close the person is to you, it may be hard to turn down the offer. Before you say yes, you should stop and think hard. If the person is an amateur baker, he or she is unlicensed and uninsured. The final result may also lack the professional finish you desire. Even worse, you'll be expected to understand in case something goes wrong simply because they are family.
Don't feel pressured to allow grandma or aunty to bake your cake. Go for someone who is experienced and will give your cake the wow factor. Let aunty make the cake for your rehearsal dinner or any other event but not your wedding. Alternatively, you can have them bake your top cake and have the rest professionally made.
Unfavourable Weather
The weather can be a recipe for disaster if you're planning to hold your wedding outdoors or during the summer. Heat and humidity can cause certain icings to sweat, run and melt away. A buttercream frosted cake, for example, cannot hold up on a hot summer day. When arranging the details of your wedding cake, consider how the weather will be on your big day. Inform the cake designer about your wedding date and reception. Listen to the recommendations they may offer.
Don't place your cake near a heat source or open window. Just a shaft of sunlight can cause a cake disaster. If you're having an outdoor wedding, shelter your cake under a tent or a patio umbrella.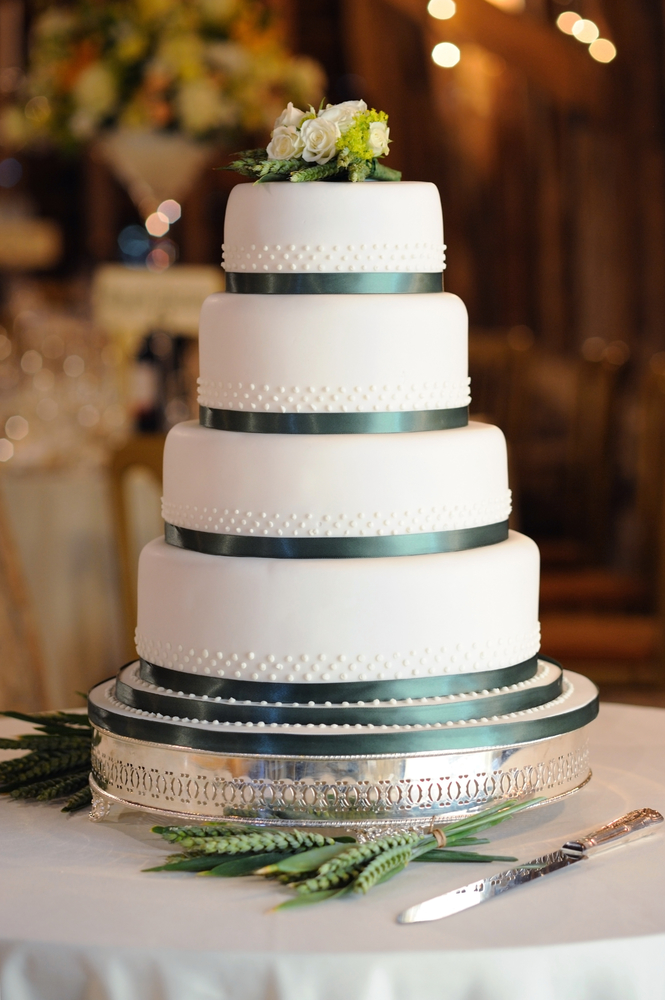 Uninvited Guests
Uninvited guests are not the people you excluded from the guest list. It refers to insects, pets and other animals that will destroy your cake at the slightest opportunity. Cakes attract insects because they are sweet and are often decorated with flowers. Given the chance, pets will eat your cake because they don't know the value of your big day.
To prevent these unwelcome issues, store the cake in a thick cardboard cake box. Put the cake in a cool place, high off the ground. Instruct someone to stand close to the cake to shoo away uninvited guests. Consider having an indoor reception even if your wedding is outdoors. Then again, you can keep our cake indoors and bring it out just before cake-cutting time.
Cake Falling
This is one of the worst wedding cake disasters. It can tarnish all your wedding memories. Cakes can fall over due to a number of reasons including accidental bumps, weak structural supports and flimsy tables.
You can avoid this terrible disaster by placing your cake away from high traffic areas like entrance, exits and dance floors. Ensure you give your cake enough support during final assembly with a combination of dowel rods, cake boards and separator plates. Check the stability of the cake table and make sure it can withstand the weight of the cake. Don't place your cake close to the loudspeakers because vibrations could affect its stability.
Self-delivery
Throughout the planning process, you will encounter extra expenses. Whereas some can be avoided, some additional charges are worth paying for. One necessary additional charge is the cake delivery fee. Having a family member or friend pick up your cake is inviting trouble. The bakery knows how to transport cakes safely to their destinations. Pay for delivery to prevent a last minute disaster.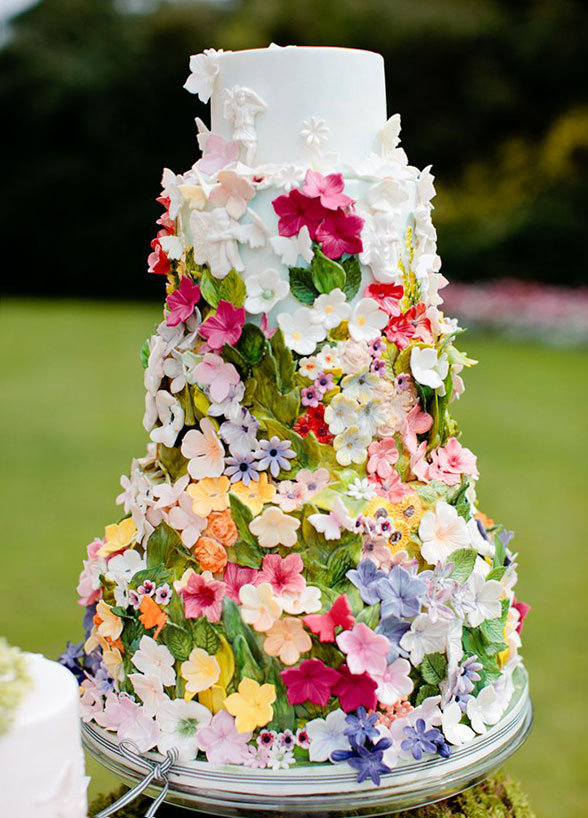 Inedible Colours
When choosing your cake's colour scheme, you should be well aware of the colours to stay away from. Some colours will stain everything they come into contact with, from your face to your tongue, fingers and clothing. The main culprits are bright colours like red, hot pink, royal blue and purple. If you want to use these colours, consider using them in a fabric ribbon that can be easily removed or in your bouquet.
Cluttered Design
Some couples add so many elements to their cake design that it ends up being an embarrassment. The more the design elements incorporated, the higher the chances of something going wrong. For instance, you may want to add fondant pearls, patterns of your dress, your favourite colour, your spouse-to-be's favourite colour and a landmark that means something to the two of you on the same cake. The end result will be a cake that looks too busy. When it comes to cake design, less is more. Try to incorporate just one or two design elements.
Your cake is the main focal point of your wedding reception. Everything from choosing to design to transportation should be done with utmost care. By following the above tips, you'll avoid disasters and make your cake one to remember for all the right reasons.