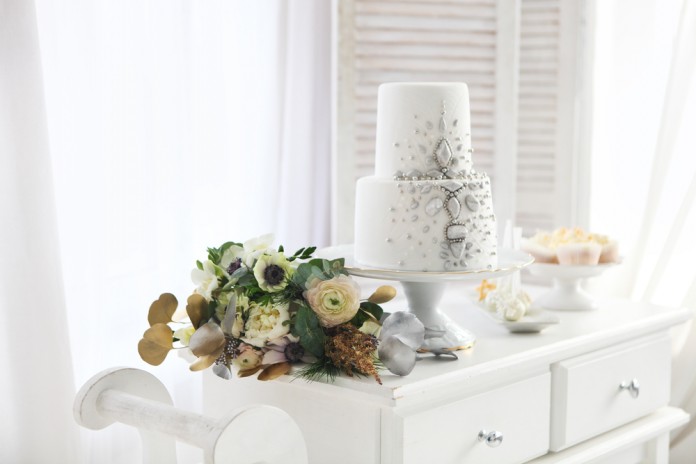 Wedding Cake Corner
The confection conundrum — choosing your cake and eating it.
What could be more tempting than one lovingly baked, lavishly iced and lusciously filled creation? Well, three actually. Which is what Brangelina chose for their recent big day, feasting on no less than three wedding cakes in the opulent surrounds of their French country chateau. (http://www.rte.ie/ten/news/2014/0902/640895-first-photos-of-brangelina-wedding-emerge/)
But for most of us mere mortals, just one will do. We've a few pointers to kickstart your search for the perfect cake solution.
Sizing the issue
Should it be round or square? Tall or small? Or maybe it's not a cake at all — brides and grooms of late have been swapping the traditional slab for all kinds of tasty alternatives. Cascading cup cakes and masses of mouth-watering macaroons have been trending on the cake stands of late.
How big should it be? Work out your guest list limit, and size what you need from there. Most experts agree the popular choice is a three tier job. As a rough guide, a 10″, 8″, 6", arrangement will cater for up to 200 guests.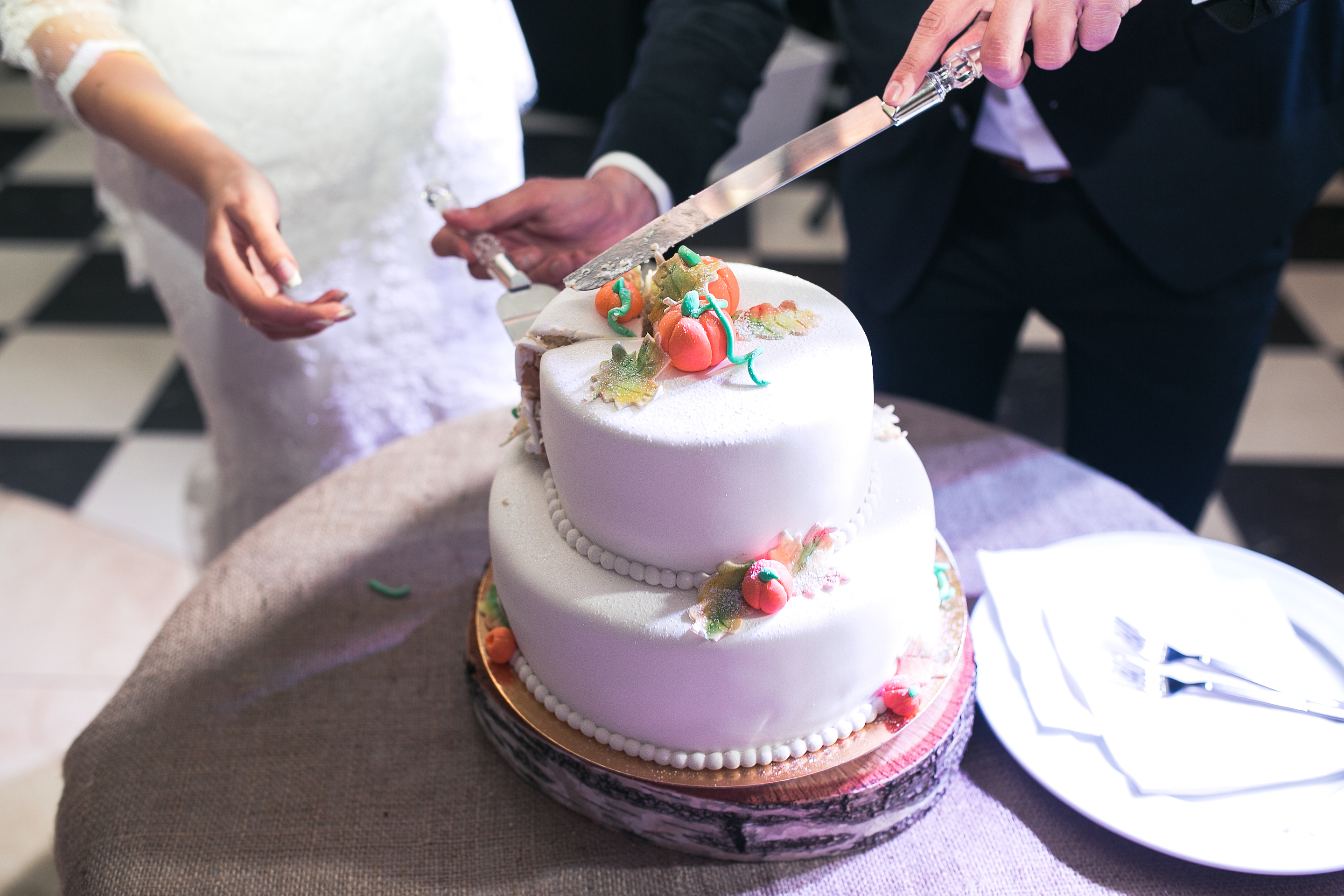 Fill of your fancy
One of the most widely requested cakes these days is of the chocolate biscuit variety — it's rich, decadent and downright delicious. But it's not for everyone. The homemade Madeira is an age-old tradition, while a rich fruit cake with marzipan has also been a staple throughout the years (this is one you might want to ponder if you plan on keeping a tier for a later date).
Consider fudge cake, carrot cake, cheese cake, even the traditional French Croquembouche with it's toppling tower of profiteroles. Whatever tickles your tastebuds.
It's also not unusual to have different fillings on a combination of tiers, a great solution if the bride and groom are battling over choice!
Another idea to mull over, particularly where the budget is in the balance, is to make a small version of your dream cake for cutting and display, adding sheet cakes that can be plated up in the kitchen.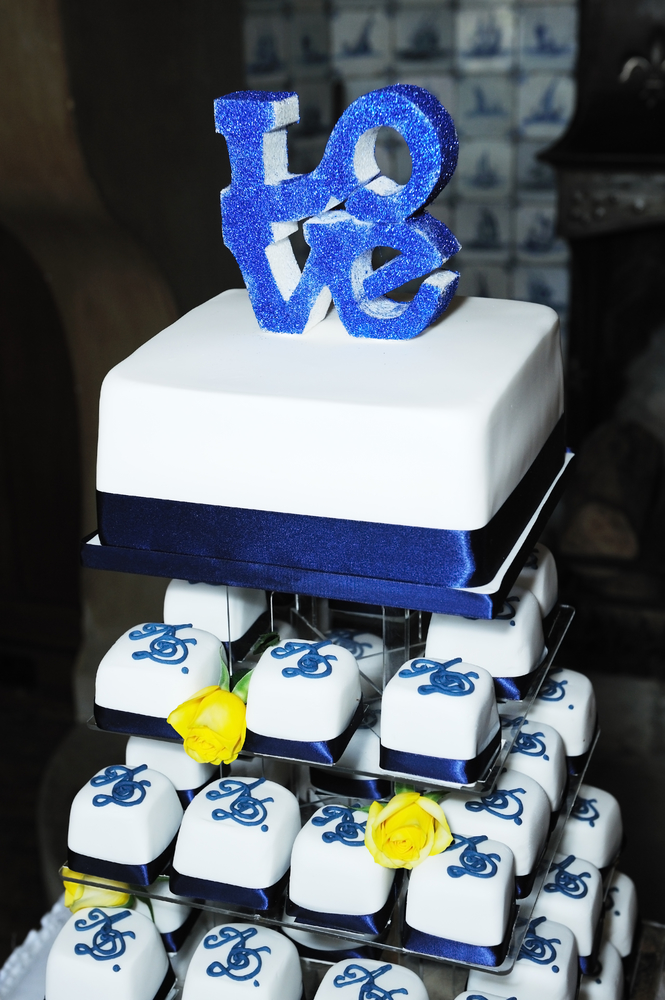 Look sharp
To frost or not to frost? You might like soft (usually buttercream) icing, or maybe you'll opt for the harder royal variety. Some folk want lavish, edible adornments, while others prefer simple fresh ingredients on top.
It's all up for grabs, so once you know roughly what's on offer, throw out the rule book and agree what works for you.
Ask yourself:
• What's your style in general? If you're a sharp-sculpted-corners kind of couple, an intricately embellished, sophisticated piece is likely to appeal. If you're a 'keep it fresh and simple' kind of pair, you'll want something gentler on the eye.
• What type of wedding are you having and what type of venue is it in? Vintage vaudeville in a stately home will call for something delicate but grand. Rustic rural is a whole different kettle of fish.
• Consider the time of year. If it's a winter wedding, rich fillings on the inside, gilded with steely glamour on the out, might just fit the bill. On the other hand, a mid-summer day celebration could call for lighter, zesty tastes with seasonal fresh fruit topping.
Ultimately, finding a baker you can work with is the key to your cake solution.