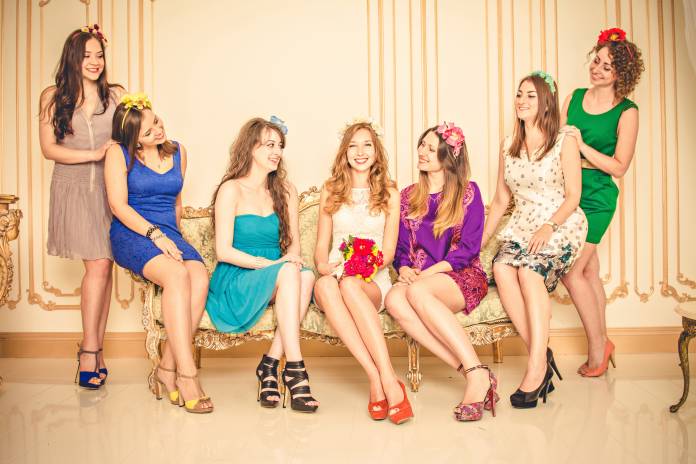 Your bridesmaids will be greatly important to you throughout your wedding and also in the run up to it. You'll want them to be at hand to help out with whatever tasks that are passed their way. The last person you need in your bridal party is a deadbeat bridesmaid. For this reason, you should select your maids carefully. Here are tips on choosing your bridesmaids.
Decide on the number
A general rule of thumb in the wedding industry is to have one bridesmaid for every 50 guests. The general idea is to pick a number that corresponds to the size of the event. The larger the wedding, the larger the bridal party should be. However, it is advisable not to exceed eight bridesmaids. This is because as the number grows, there are higher chances of the bride becoming swamped on the big day. This will make her get less attention than she ought to. Moreover, it will be harder to agree on issues such as the design of the dress.
You should also take the size of your wedding venue into consideration when deciding on the number of bridesmaids. The size of your bridal party should not only be proportionate to the number of guests, but should also fit up front. Your budget should also affect your decision. Remember you'll have to pay for dresses, shoes, bouquets and any other extras.
Choose close friends and family
To avoid conflict, pick close friends and family. It is highly unlikely for them to be deliberately negligent or disruptive. Don't pick an old friend you haven't spoken to in years just because you were part of her bridal party, and you feel like you owe her. Relationships change and the person you knew a few years ago might not be the same person she is today. Your bridal party should consist of people you can easily connect with.
It is typical for brides to only include their close friends and relatives in their list of potential candidates. However, it is wise to include one or more maids from the groom's side. You may not be close to them at the moment, but including them in your bridal party gives you a chance to know them better and improve your future relationship with them. Consider it to be an investment in future peace and harmony with your in-laws.
Look at the current situation
Have a look at the present situation of those you want to ask to be your bridesmaids and how it blends or clashes with your needs and expectations. For example, if your friend or relative is too busy with her work or baby to spare any time for you or lives far away, she may not be able to adequately attend to her duties as required. Someone who is heavily pregnant is also not worth choosing.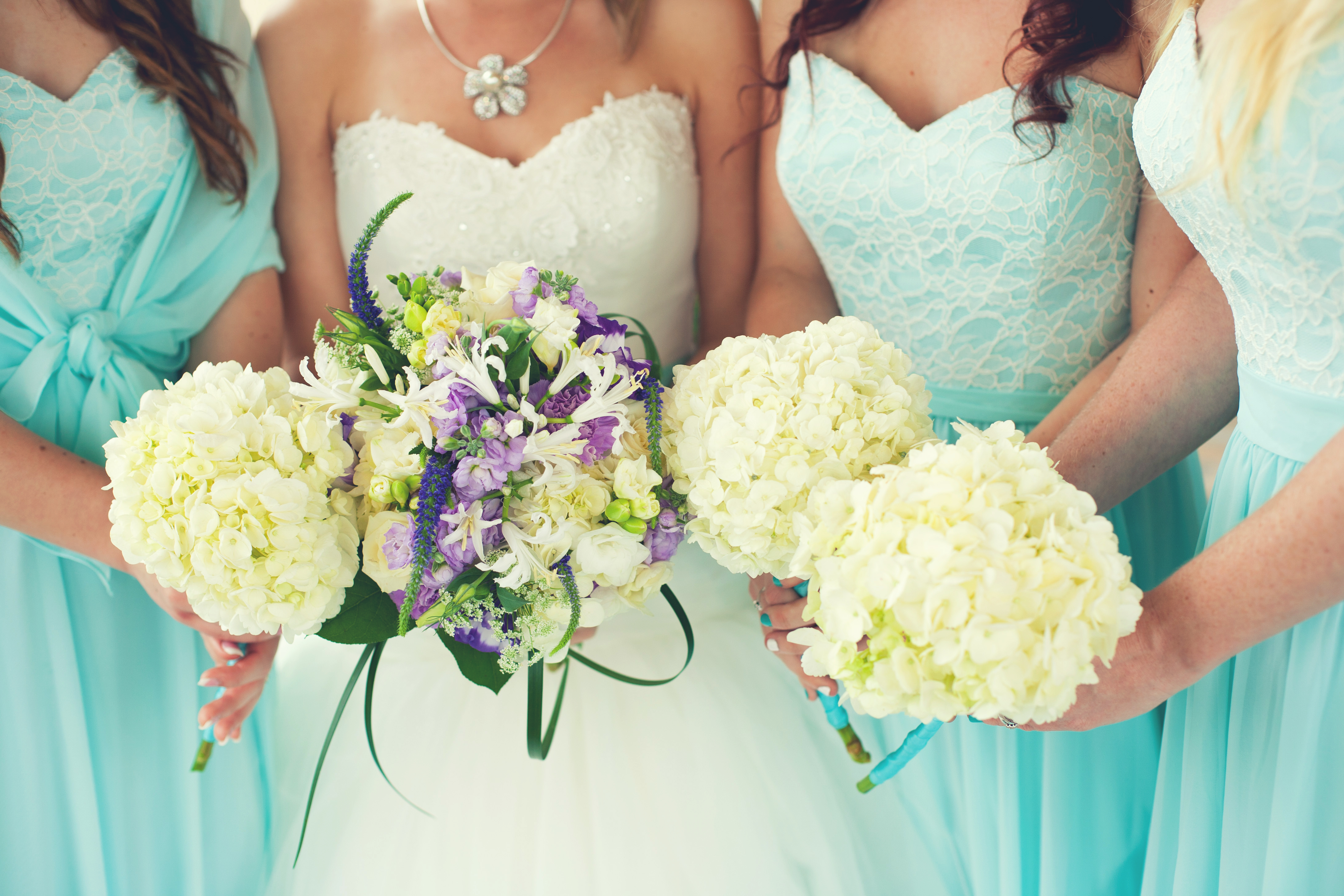 Consider the basic qualities
A good bridesmaid should have some important characteristics:
• Reliable – A bridesmaid should be reliable. Someone who is always late or poor in communication cannot be counted on to turn up for the photo session in time or be fully dedicated to making your big day a success. For every task you give them, you'll most probably have to do a follow-up.
• Assertive – A bridesmaid will have a number of responsibilities. She should be able to assert herself.
• Affable – You'll only work effectively with people who are easy to approach and talk to. A good maid should be a good listener. She should be ready to cater to your needs and work with the decisions you make.
• Supportive – The main responsibility of a bridesmaid is to support the bride. She should be someone you have called on for support in the past during bad times. Such a person will be ready to offer help whenever possible. You also need someone who was thrilled to learn about your engagement. Someone who wasn't enthusiastic about your engagement or is apprehensive about your husband-to-be will not do her tasks with a smile. She might also infect you with her negative feelings.
• Calm – Things don't always go according to plan during weddings. During such moments, your maids should be calm enough to help you relax and avoid panicking.
• Sociable – A bridesmaid should be able to interact with guests, staff, children and her fellow bridesmaids.
• Cute – Bridesmaids should have a pose and look for the camera that exudes beauty and confidence.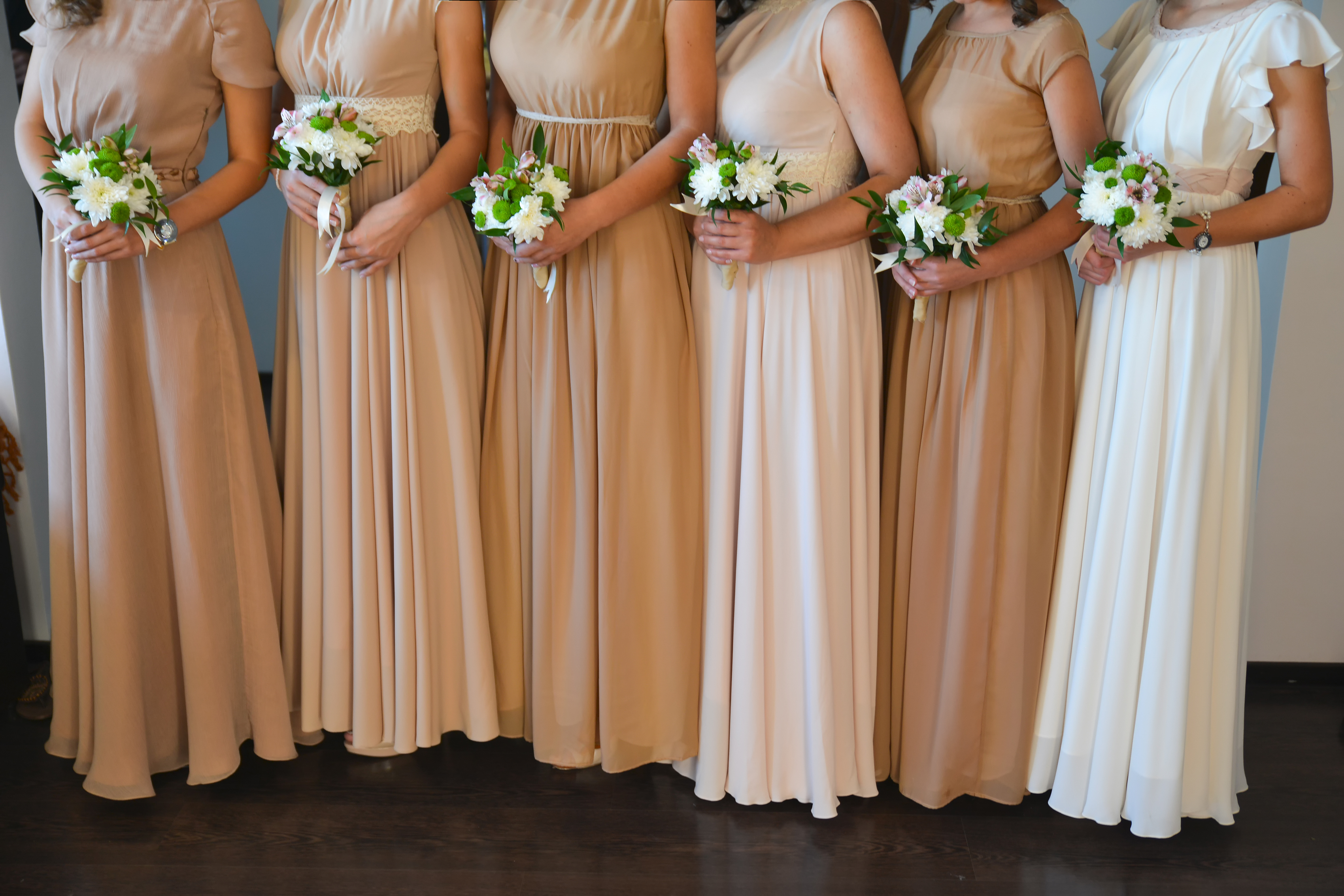 Be ready to say no!
It is almost impossible to choose bridesmaids without offending some friends and family members. Your parents or relatives may push you to pick a family member you're not that close to. An old friend may have mistaken expectations of you choosing them. In such situations, you should be ready to say no. You shouldn't be pressured to choose someone you don't feel connected with.
To make someone you don't want to pick feel better, try giving them an understandable reason for not choosing them. For example, you can tell them about the limited size of your venue or your budget. Alternatively, you can give them other roles to play. For instance, you can ask them to be an usher or do a reading.